Dove.com
TIGER WITHIN DIRECTOR WANTS TO TEACH FORGIVENESS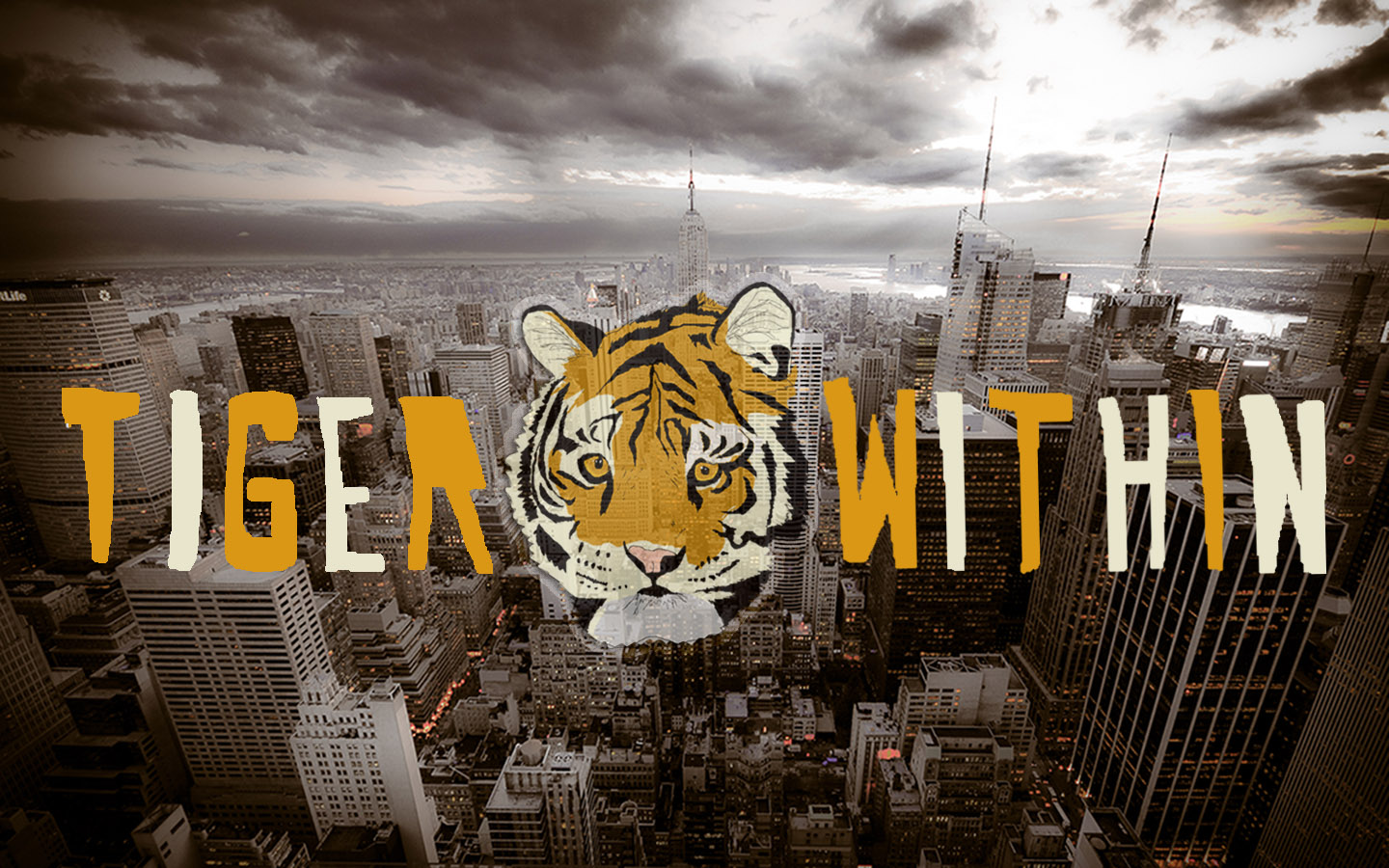 By Jacob Sahms
Moving from continent through continent as a child, Rafal Zielinski acquired a worldview that encompassed many traditions and methodologies. His father, an engineer from Poland, moved from country to country along with Zielinski's mother, a Jewish architect, as a builder of pre-fabricated housing for the Ford Foundation. A high school graduate of the Stowe School in England and later from the Cinéma Vérité at Massachusetts Institute of Technology, he has spent his professional career with an eye for movies that force audiences to think, while making commercial films for income. Now, he's excitedly sharing his thoughts on his latest film, Tiger Within starring Ed Asner, about a Holocaust survivor who takes in a teenage runaway and shares unconditional love with her.
"I am so nervous right now!" Zielinski exclaimed, reflecting on the way that this year has kept him from normal pre-screenings and review opportunities. But the heart of this film, that the old man Samuel could teach the young woman Casey (Margot Josefson) that she was loved and forgiven, is a message of love he quickly warms to telling.
"There is so much darkness in the world. We need more beautiful, positive energy in the world. We can move energy around with our thoughts, with acts of kindness. When hatred comes, we give love back. When people do bad things, we forgive them."
Zielinski dives into a his world traveling history, with a background born of Poland, a move to the United States at age seven even though he spoke no English, time in Cairo observing Muslim faith and culture, and then Calcutta, Inida, with its eastern philosophy and meditation. "I was taught to meditate from the age of twelve. I haven't stopped for one whole day of life. That changes your way of thinking, gives you an intuitive connection to people. Sometimes you don't need to say things but feel them. I really felt like I became a citizen of the world, falling in love with it all. I could go into a mosque, a temple, a church and experience so much beauty and art."
As a college student at MIT, he dreamed of making consciousness-expanding films that illuminated and enlightened, but he found Hollywood to be more primal. Zielinski struggled to get the films he truly cared about funded, and for thirty years he came back annually to the script for Tiger Within.
"When I read the script thirty years ago, what touched me was this unconditional act of love and kindness that Samuel gave this girl. Every year I would read the script, I would break into tears. Forgiveness!" the director remembers. :It's such a tough subject. I really researched forgiveness, and made a documentary about forgiveness. We interviewed thinkers about it; we would go on the street and interview young people on the streets of LA and NY. 99.999 percent of them said that forgiveness had an impact on the person who forgives, but they were divided by background on the mythology of forgiveness."
For himself, Zielinski says Buddhism processes life's ups and downs, causes and effects, best. "I believe we're all droplets of water in one big sea of water. By fighting each other, we're fighting ourselves," he explained. "What's good and bad, evil and not evil, it's thrown into a whirlwind. Maybe the darkness is necessary for us to become enlightened, to create certain energies. It's a dance of many dimensions. We don't have the capacity to figure it out. Maybe we get a glimpse of it but in the end, it's difficult."
"We are not gods. We don't have the power to forgive. God will do the cause and effect, and do the punishment. The people who did evil things will never escape it, they will have to pay the price. By giving unconditional forgiveness, we're changing ourselves; punishment will end up happening, because it does."
As a filmmaker, the director says it's not up to him to make a decision, but to plant ideas and thoughts in people for them to analyze. The audience sees the process of forgiveness first through Samuel and then Casey. Samuel's motivation for forgiveness is his desire to not die with anger in his heart. While there's much evil, especially attributed here to the Holocaust and Neo-Nazism, Zielinski brings it back to the personal decisions a person can make, and the education we can share with others to keep from being isolated and confused. He's hopeful that his film will shine a light on that into the audience.
"I hope that [the audience] would show unconditional acts of kindness even to the people you hate. Study history, because there's so much to learn. Not just about what is happening now, but if we can have the dimension of history, the darkness, wars, and patterns. Study, be open-minded. Show unconditional kindness. We're all one. We think it's me, me, me, but it's actually us, us, us."
With that in mind, Zielinski is hoping that Hollywood will continue to open up more, to let different people from different cultures and starting points in to tell their stories. He says that will allow for better films to reach the populace, not just the five that have the biggest marketing budget or reach.
"Hollywood is trying to be more open but it is not diverse, not very open. It is not all-encompassing, or allow people from all cultures and backgrounds, and even women. Women are fifty percent of our population, but where are the women, the black women, the latin women running things in Hollywood? Women are storytellers and have so much to share."
"I have taught at film schools, and there are so many bright filmmakers, and I worry for them that they'll never get to tell their amazing stories, so that we can change the world, and come together."
Tiger Within debuts digitally on December 18, with its message of forgiveness and togetherness.